Winter is HERE!
Although everyone wants to rug up and hide every inch of skin away from the harsh Melbourne wind, it is prime time to come into Victims of Ink and get your tattoos! There are many pros to having ink done during winter, number one being you won't blast your new artwork under the harsh UV rays of the sun, delaying healing time and possibly damaging your design. Our studio is also quieter in the colder months, appointments can be booked in for the same day or a few days after depending on the piece, so if you would like to book with us during the winter season, your waiting time will be dramatically shortened! Tax time is on fast approach, so use that hard earned money on some brand spanking new ink! Our artists are ready to go with brand new custom designs! Although they'll be less opportunity to strut around on the beach showing off your brand new ink, your artwork will be fully healed by the time summer rolls back around!
Hany's off to Canada!
Our legend artist Hany, is moving overseas at the end of July! We're very sad to see him go, but if you're waiting for a touch-up or to complete artwork with Hany, book in before the end of July before he jets off to Canada.
Marta's new Designs!
Our lovely Marta has her new floral designs ready to go. If you would like to book in with Marta, contact us via email to enquire about receiving one of her designs. Marta is available between Wednesday and Saturday. We're open 11am-8pm!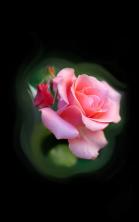 We're ready and roaring for the winter so come down to Chapel Street for some new ink!