Neo Traditonal artwork became the evolution of the Traditional tattoo style, first originating in Egypt, around 2,000 BC.
In the tattoo industry, Neo Traditional got it's official kick start in America during the 90's.
Neo Traditional artwork developed the concepts of Traditional styles from block colours to vibrant and blended mixes and or shading. The illustrative quality and the detailed line-work help differentiate between the two styles.
Neo Traditonal pieces feature many natural images, florals, animals and decorative details.
Although Neo Traditional is it's own style all together, it hasn't strayed too far away from the Traditional print.
The essence of Neo Traditional incorporates Traditional stylistic themes with modern aesthetics and symbols. For example the "Day of the Dead" Mexican sugar skull designs.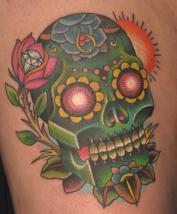 We have three artists here at Victims of Ink who specialise in Neo Traditional artwork, each with their own design flare and custom characteristics.
Artwork created by Hany;
@hanytattoostyle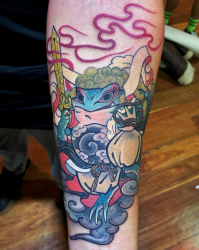 Artwork created by Tom;
@tomtattooer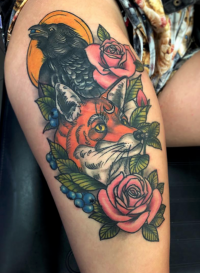 Artwork created by Jake;
@jaketattoos_
If you would like your own custom Neo Traditional design, book an appointment with one of our artists today for some winter ink!
We're open Monday – Friday, 11am-8pm and all walk-ins are welcome!
We hope to see you this winter at Victims of Ink!