There are so many stylistic accents throughout the history of drawing that have combined together to create the Illustrative tattoo style.
Techniques and styles such as etching, engraving, abstract expressionism, dotwork, linework and stippling are just some of the variations you might find within an illustrative piece.
One of the earliest forms of illustrative artwork was found within 40,000 year old caves. The artwork depicted animals such as bears with incredible detail and cubism, the modern artwork today incorporates the same expressive illustration.
Layering of pigments is also a great example of an illustrative piece. Techniques used in Blackwork artistry are often found within illustrative designs, such as the etching and engraving. Depending on the tattoo artist themselves, the design can become quite dark due to the heavy use of black ink to shade and capture the detail of the design.
Dark Art stylistic pieces like artwork portraying demons, mythical creatures, skulls and sigils have a style of their own, however, they do fall under the illustrative category, as the artist uses heavy black or grey to create a detailed or animated design.
Our artists here at Victims of Ink strive to create the most unique tattoo for every client, with styles ranging across our 10 different artists.
Here are some examples of our artists illustrative work.
@marti.tattoo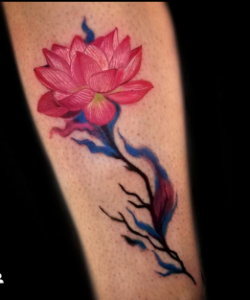 @buckytattooist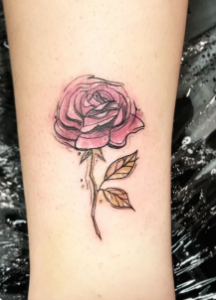 @tomtattooer
If you would like a custom illustration turned into an amazing tattoo, book in with Victims of Ink this winter! We're open 7 days a week from 11am – 8pm.
If you would like a consultation with an artist to discuss a design, you're welcome to book a free half hour in with one of our artists to share ideas.
We hope to see you soon!